Cochran, Foley & Associates, P.C. Michigan Personal Injury Attorneys
The Law Offices of Cochran, Foley & Associates, P.C. is comprised of Michigan personal injury attorneys dedicated to representing individuals and families who have suffered catastrophic losses as a result of injuries, disabilities or death.
Michigan Accident Attorneys Securing Your Future
As the top Michigan accident attorneys in the state, Cochran, Foley & Associates primary consideration is financial compensation. We also realize, however, that the injured victim and their family must have guarantees of future security, including health insurance, payment for wage loss, educational trust funds, etc.
Experienced Injury Attorneys of Michigan Deliver Results
Cochran, Foley & Associates relies upon the significant professional accomplishments of our staff of highly qualified Michigan injury lawyers to work for the best interests of our clients. As personal injury lawyers in Michigan, we put all of our efforts, skills and expertise into obtaining the highest settlement possible for our clients.
Michigan Lawyers for Auto, Car, and Truck Accidents
If you have been involved in an automobile accident in Michigan you should take advantage of our free consultation because you may be entitled to receive thousands of dollars every month that you otherwise might miss out on.
An automobile accident, no matter how serious, almost always has economic consequences. But when injuries are involved, the economic consequences can quickly mount up to tragic proportions.
Without warning, families on a tight budget are faced with almost overwhelming questions, such as: who will pay for my medical bills, now and in the future? Who will pay for my car that damaged or totaled? How can I keep food on the table and the roof over the head of my family when all these sudden major costs have to be met?

The best protection the victim can have is to seek consultation from an auto accident attorney, especially a car accident lawyer who specializes in No Fault law.
Michigan Attorney Terry Cochran on Drunk Driving
Medical Malpractice Lawyer

Most people do not realize that more than 700,000 Americans die each year because of medical mistakes. Victims and their families need a medical malpractice attorney to uncover the truth because most medical malpractice mistakes are covered up by doctors and hospitals. As an attorney and Registered Nurse, Lynn Foley has knowledge and insight of the operating room as well as the courtroom. Call our office at 800-322-5543 for a free consultation or click here to tell us about your case. FREE CONSULTATION
Vaginal Mesh Litigation and Treatment

Over the last several years, many women have undergone a procedure commonly known as a bladder suspension or bladder sling for pelvic organ prolapse or stress urinary incontinence. Doctors surgically implant mesh within the pelvis to provide support for the bladder and other female organs.

Unfortunately, many women develop side effects including: chronic pain, tissue damage, infections, incontinence and other related dysfunctions, including pain during intimate relations. These problems compromise their quality of life and may be permanent.

The mesh manufacturers failed to conduct proper testing and then failed to adequately inform women of known side effects before they underwent the surgical procedure. As a result you may be entitled to money damages from the mesh manufacturer.

If you are having any problems with your sugically implanted vaginal mesh, please call my office at: 800-322-5543

Lynn Foley TV Commercial about Vaginal Mesh Lawsuit http://youtu.be/nHjVBMIKjzA

Click here for more information

Meningitis Caused by Steroid Injections

Recently, the Center for Disease Control & Prevention announced a meningitis outbreak associated with steroid injections. The injections were given into the back to relieve pain. The steroid injection may have contained a fungus causing fungal meningitis.

The symptoms include:
Headache
Stiff neck
Worsening of neck or back pain
Chills and fever
If you or a family member have received back injections to relieve pain, you may develop fungal meningitis. Call me Terry Cochran, of the Law Offices of Cochran, Foley & Associates, P.C. immediately for a free consultation: 800-322-5543.
Click here for more information
Social Security Disability or Supplemental Security Income Claim Denial
Almost 70 percent of all SSD and SSI claims are denied upon initial application. If you have applied for Social Security Disability or Supplemental Security Income and have been denied you should immediately call our office at 800-322-5543 for a free consultation to insure your appeal is filed in a timely manner and that it meets procedural and legal requirements.
Click here for more information
Hip Replacement Recall
Anyone who has had a hip replacement in the past seven years should contact their doctor to see if the DuPuy ASR device was used. If so, the doctor may want to order blood tests to see if metal breakdown has started and to determine chromium and cobalt levels.
A lawyer from Cochran, Foley & Associates, PC, will strongly advise that our client provide the surgeon with written instructions about saving tissue samples and keeping the ASR devise after it is removed. It is critical that the surgeon receive these instructions before surgery.
Click here for more information
Workman's Compensation Lawyers
The Law Offices of Cochran, Foley & Associates, P.C. are workmans compensation Michigan attorneys dedicated to representing individuals who have suffered catastrophic losses as a result of injuries sustained at work. Were leading worker's compensation Michigan attorneys and look forward to answering any questions you may have.
As a service to you we've written several articles that will help you understand your rights, and when you should ťand shouldn't contact workman's compensation Michigan attorneys. We hope this service is as useful to you as actually contacting a workman's compensation lawyer in Michigan.
Click here for more information
Free Consultation with Personal Injury Lawyers of Michigan
Cochran and Foley will provide a free consultation with one of our injury attorneys of Michigan, either on the telephone, over the Internet, or in person at your home or, if necessary, hospital room. You will be charged a contingency fee which means that the attorney will only be paid a fee if a recovery is made. As a consequence, our skill and judgment justify our fee, not a bill.

Let Cochran, Foley & Associates Michigan injury lawyers fight for your rights.
Michigan No-Fault Insurance Changes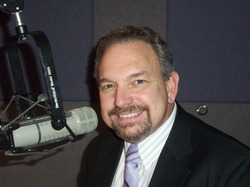 Photo by Sheila Doeden
Terry Cochran explains where we are today with Michigan No-Fault Insurance and the benefits of the current structure. Since 1973, Michigan has had one of the most progressive no-fault laws. We have guarantees for accident victims that medical bills and full care will be covered for life.
Proposed changes will limit access to medical care providers and limit the amount of money available for auto accident victims. The lowest coverage is $500,000. In the case of a catastrophic injury, that amount will be spent within the first six weeks.
The elderly are particularly vulnerable. Seniors do not want to be a burden to their families, and it's pretty clear that Medicare just won't have funds to cover these expenses.
The insurance companies say the changes will allow for lower insurance premiums, but they make no commitments. Proponents of the proposed changes have a legitimate claim that medical and care expenses need more controls. Terry is supportive of increased oversight of medical services. Better reviews by the medical community of services and goods is appropriate and needed.
Listen to this 13-minute discussion with Alan Caldwell of AnnArbor.com's Everything Elderly